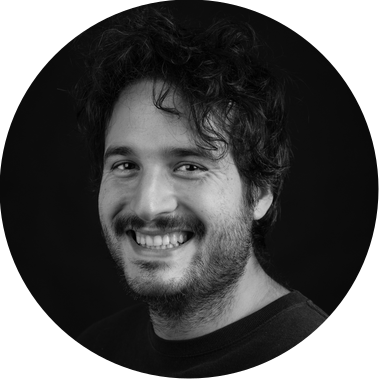 Mathias Maumont Perafan


Mathias est un créateur d'images depuis 2016. Si ses études et le début de son parcours professionnel ont été orientés vers la géographie humaine, c'est la découverte de la photographie et du cinéma qui ont véritablement enflammé son coeur.
Après avoir étudié en cinéma à l'École de Cinéma et de Télévision de Quebec, Mathias s'est lancé dans la production visuelle en étant à la fois réalisateur de films, technicien éclairagiste et photographe. C'est d'ailleurs pour se perfectionner dans ce dernier domaine qu'il termine actuellement une formation avancée en photographie à Montréal.
Travailleur infatigable et passionné de technique, Mathias travaille sur des productions cinématographiques et télévisuelles d'envergure où sa grande fiabilité fait sa réputation. Également amoureux de la pellicule, il a été membre-administrateur de la coopérative montréalaise le Trou Noir, organisme dédié à la photographie argentique.

C'est comme photographe que Mathias investit désormais son énergie et sa créativité. Fasciné par la poésie du quotidien, son attention se porte généralement sur l'humanité qui réside en chacun, jusque dans les moment et les environnements les plus banals. La photographie de rue héritée des humanistes et le travail documentaire constituent des sources d'inspiration essentielles dans son travail.


Distinctions
2021, Nominé au Fine Art Photography Award, catégorie Portrait
2020, Nominé au Fine Art Photography Award, catégorie Mode
2020, Finaliste Head On Photo Festival, catégorie Portrait
2020, Prix d'Excellence CFP Lachine
2020, Coup de Coeur CAPIC pour le projet Herencias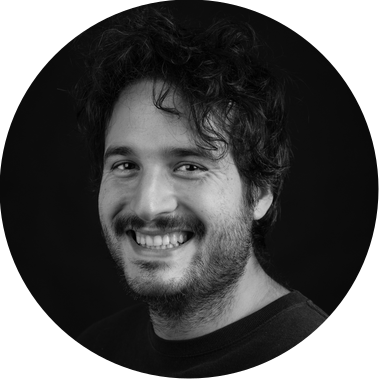 Mathias Maumont Perafan


Mathias has-been an image-maker since 2016. He began his formal training studying social geography in Paris. After completing his master degree, his career took a turn, discovering cinema and photography as the right means to express himself.

Mathias went on learning fundamental movie-making skills at the École de cinéma et de télévision de Québec, in Quebec City, Canada. While working in visual production as, at times, light technician, short-film director or photographer, Mathias keeps refining his skills and knowledge by attending an advance training in professional photography in Montreal.

A tireless worker, Mathias works on a variety of movie and TV productions where is reputation as a trustworthy collaborator precedes him. He was also a managing member of Le Trou Noir, a Montreal-based organisation dedicated to the craft of analog photography.

Nowadays, Mathias is dedicating his energy and creativity to photography. Fascinated by the poetry of the everyday life, his eyes often wander toward the humanity lying in everything, even the most commun. Street photography inherited of humanist photography and documentaries have a fundamental influence on his work.

Awards
2021, Fine Art Photography Award, Nominee in Portrait
2020, Fine Art Photography Award, Nominee in Fashion
2020, Head On Photo Festival, Finalist in Portrait
2020, Prix d'Excellence CFP Lachine
2020, Coup de Coeur CAPIC for Herencias